We offer two very unique dolphin tours, each complete with a special treat. Try our morning cruise with coffee and donuts, or join us in the afternoon for complimentary beverages! The dolphin tours take around two hours and are a must do while you are on vacation here in the Anna Maria Island and Holmes Beach areas. Make memories to last a lifetime on the Fun Boat!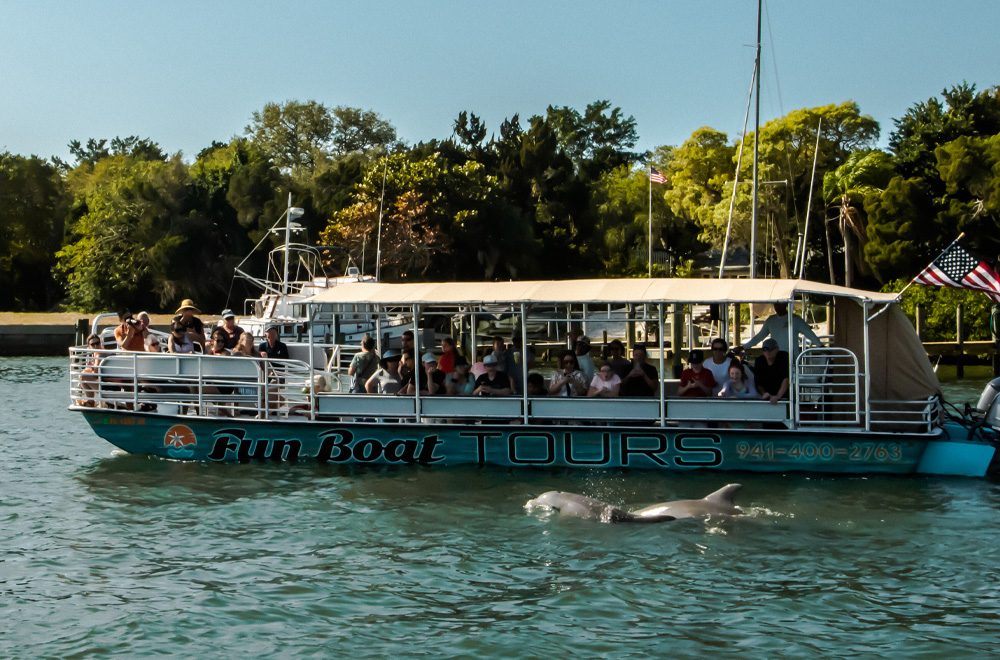 Dolphins & Donuts
Our morning Dolphins and Donuts tour features donuts and coffee from a locally owned and operated company. Leaving Keyes Marina in Holmes Beach (the heart of Anna Maria Island) we travel south along Anna Maria Sound into Palma Solo Bay searching for wildlife. Along the way you may see dolphin, manatee (seasonal), sharks, sting ray, diving aquatic birds, or even a sea turtle swimming just below the surface! Learn fun facts from the crew about the area and wildlife. Come make memories to last a life time as you cruise along with us on Fun Boat!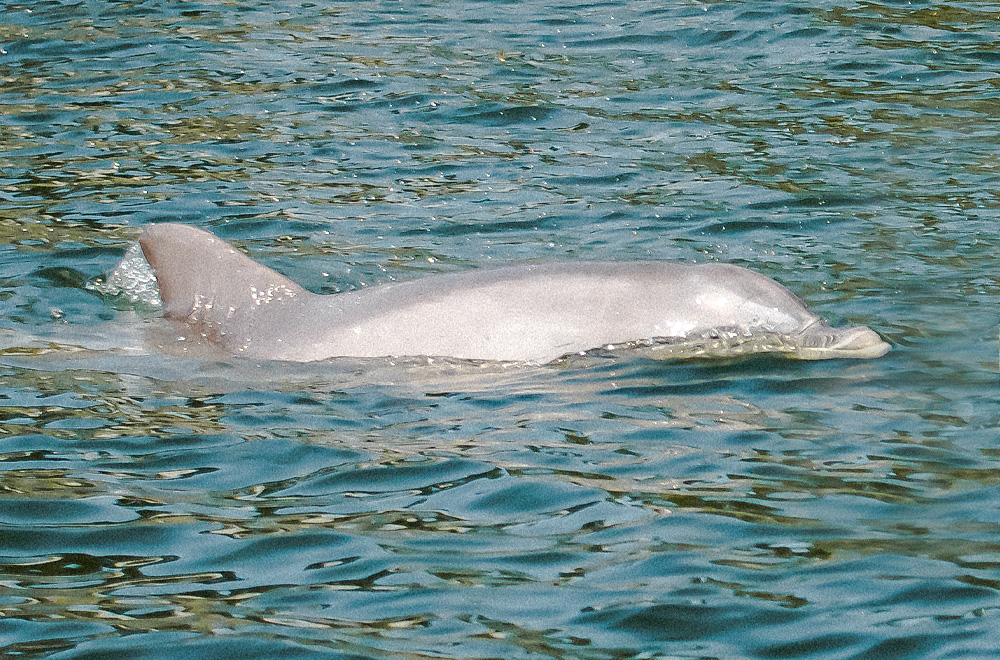 Dolphins & Drinks
Our midday tour is fun for all! Listen to joyful Island style music and enjoy a complimentary drink while searching for dolphin and other wildlife. Request your favorite song, dance, or have the crew take photos of you group with the amazing back drops that the mangrove islands create. Our tour departs from Keyes Marina from Holmes Beach (the heart of Anna Maria Island) heading south to the historic Cortez Fishing village and from there to Long Boat pass. Learn fun facts about the wildlife we encounter, the interesting history of Anna Maria Island and the Cortez fishing village. Come make some amazing memories with FunBoat Ana's Maria Island!
Fun Boat Tours offers morning and afternoon dolphin tours.
All of our tours depart Keyes Marina daily. For departure times or more information, please call us at 941.400.2763.