We offer two very unique dolphin tours, each complete with a special treat. Try our morning cruise with coffee and donuts, or join us in the afternoon for complimentary beverages! We are Siesta Key's only tour boat located at the historic Siesta Key Marina, and yes, our Siesta Key boat has a bathroom! The dolphin tours take around two hours and are a must do while you are on vacation here in Siesta Key and the greater Sarasota area.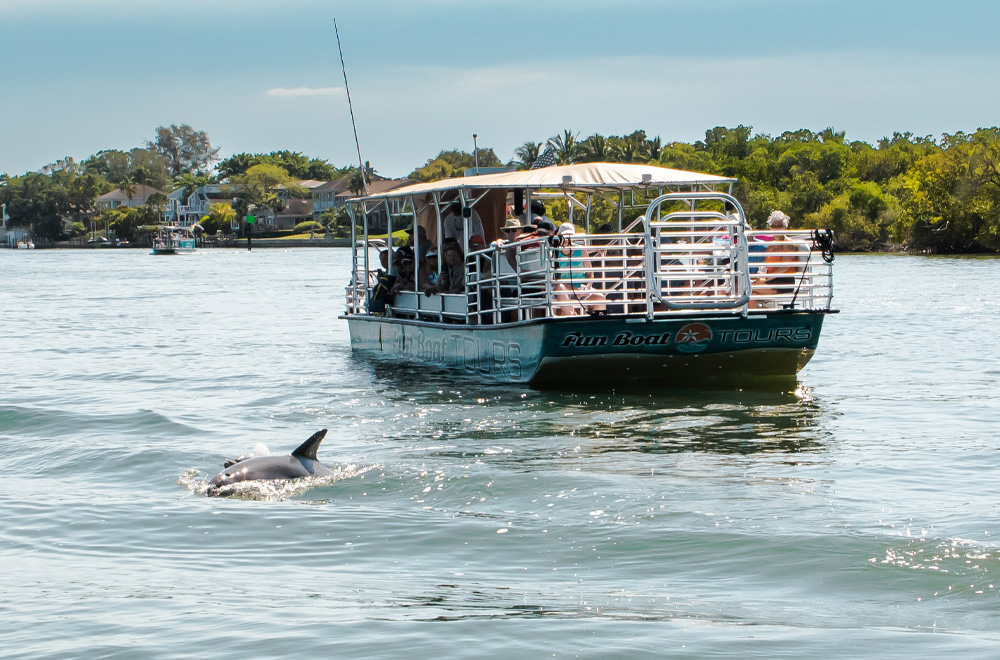 Dolphins & Donuts
Fun Boat Tours morning Dolphin and Donuts tour is a great way to start the day. It features donuts and coffee from a locally owned and operated business. This tour heads north from Siesta Key Marina and focuses on finding dolphin, manatee (seasonal), and a wide array of aquatic birds. Cruising along the Intercoastal Waterway, you will step back in time to see mangrove islands packed with pelicans, herons, spoonbills, ibis, osprey, and even bald eagles. The beauty of little Sarasota bay and the ecosystem around it is a landscape that takes you back in time to historic Florida.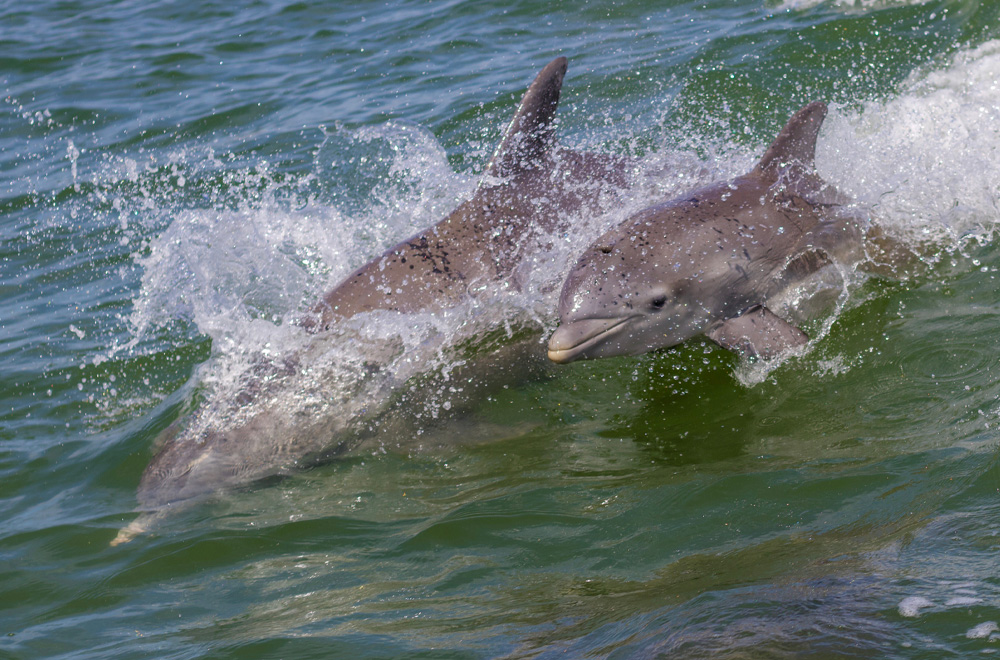 Dolphins & Drinks
Fun Boat Tours midday Dolphins and Drinks tour departs from Siesta Key Marina and travels north through the ICW and around the mangrove islands of Roberts Bay. With a stop by the bird rookery to visit our local pelicans, cormorants, anhingas, herons, ibis, osprey, and other aquatic birds. Our tours always focus on searching for wild dolphin and manatee (seasonal) in the waterways around Siesta Key. Learn the history of the islands in the bay and their importance to the thriving ecosystem. Fun Boat Tours includes complimentary water and soda on this dolphin tour.
Fun Boat Tours offers morning and afternoon dolphin tours.
All of our tours depart Siesta Key Marina daily. For departure times or more information, please call us at 941.400.2763.